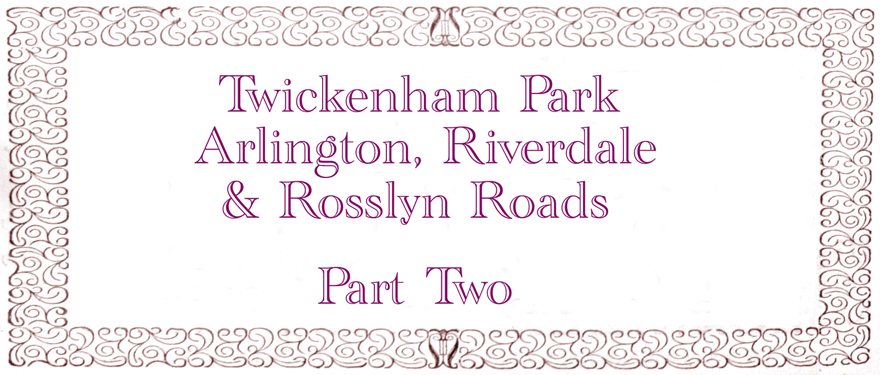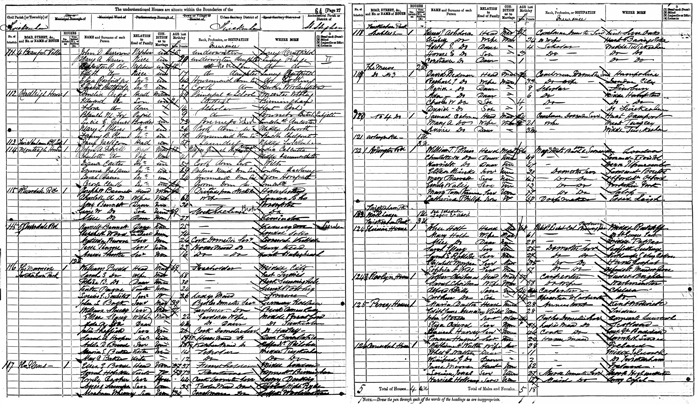 The 1881 census is the first census showing house names and residents of Twickenham Park.
An edited 1890 electoral register for the same area is shown below.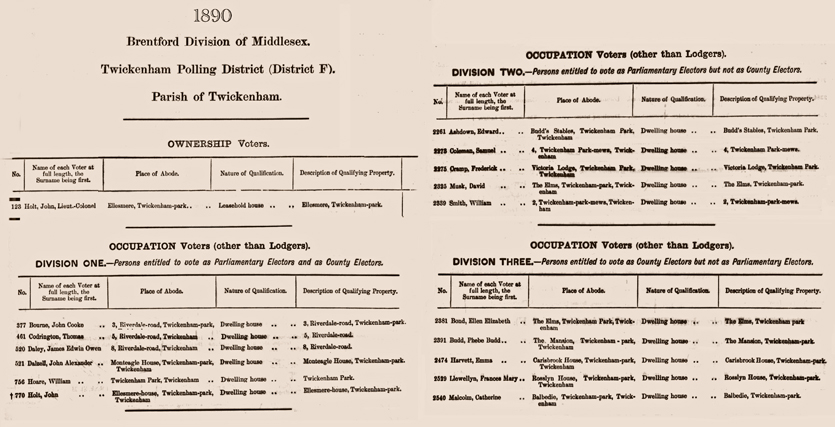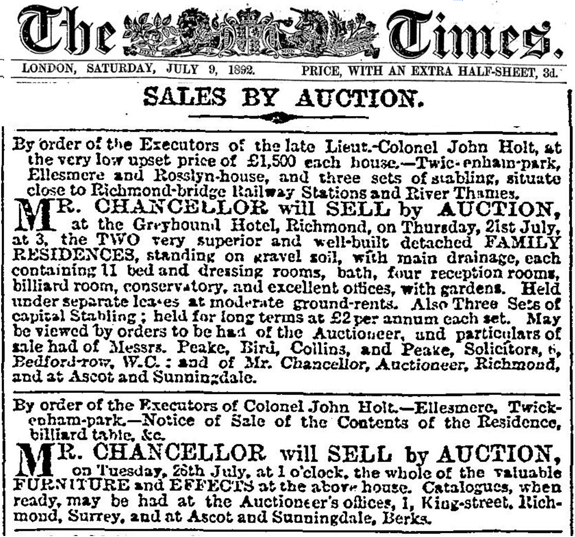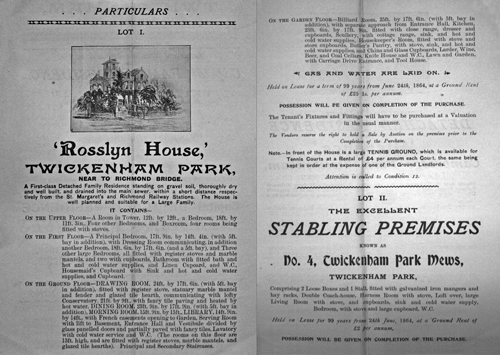 The original Rosslyn House was auctioned several times in the late 19th Century.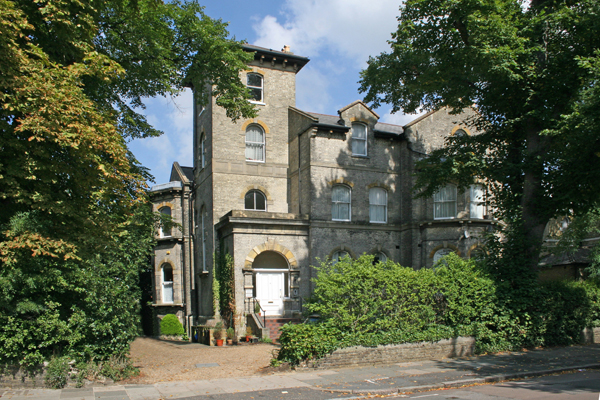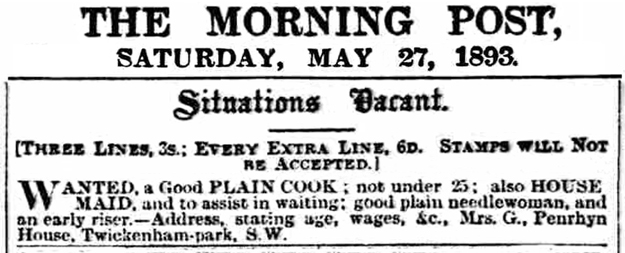 This 1893 advert was placed by Mrs Gilliat who lived at Penrhyn House, shown below present day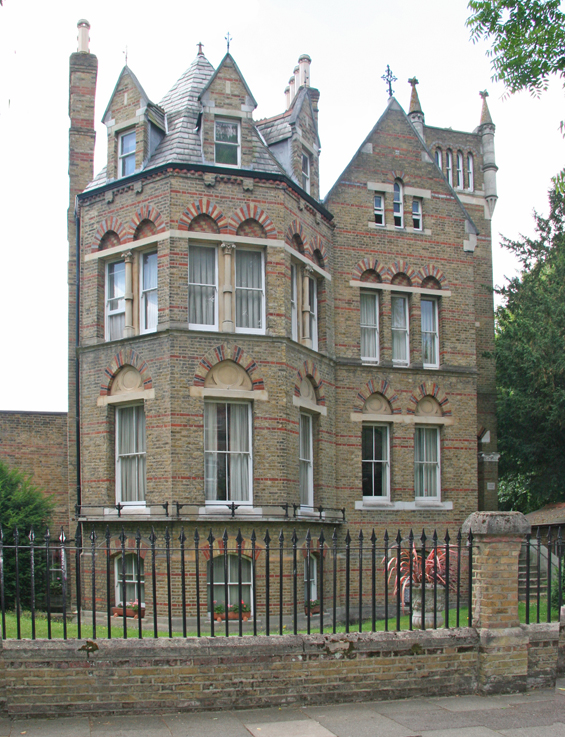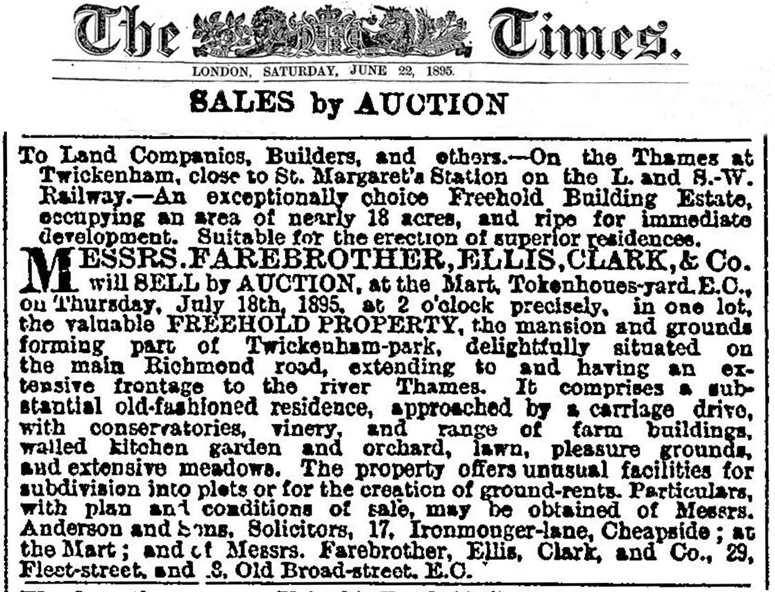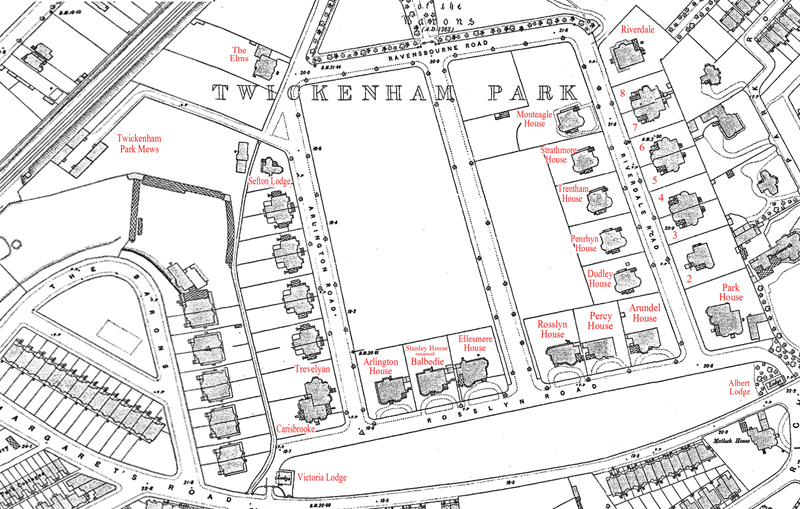 The above 1894 map shows the developed area of Twickenham Park. We have named the various properties many of which have retained their original names. The exceptions being Park House which is now Rosslyn House, Rosslyn House which is now 9 Rosslyn Road and The Elms which is now Gowrie House.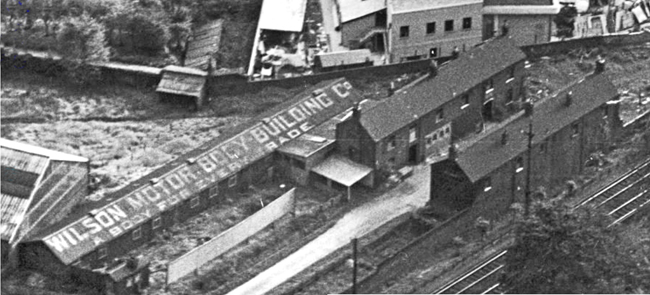 Above and below are Twickenham Park Mews photographed in the 1930's and present day.
Originally designed for grooms and their families to live who were in the employ of the major house owners in the Park.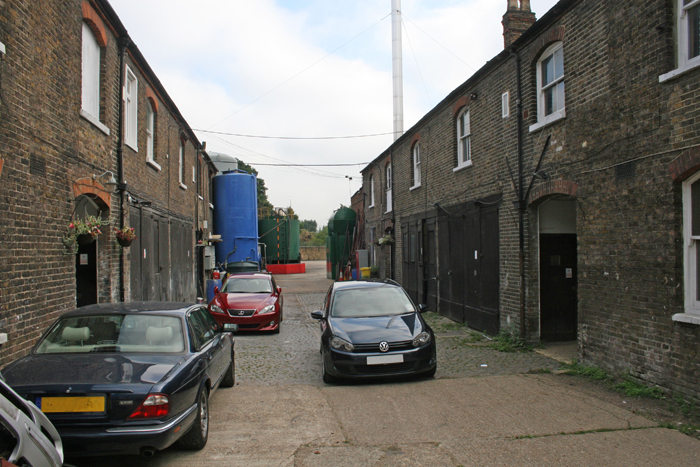 The Elms prior to being renamed Gowrie House to avoid confusion with the other property named The Elms nearby.
The house to the left was Elmhurst which has since been demolished.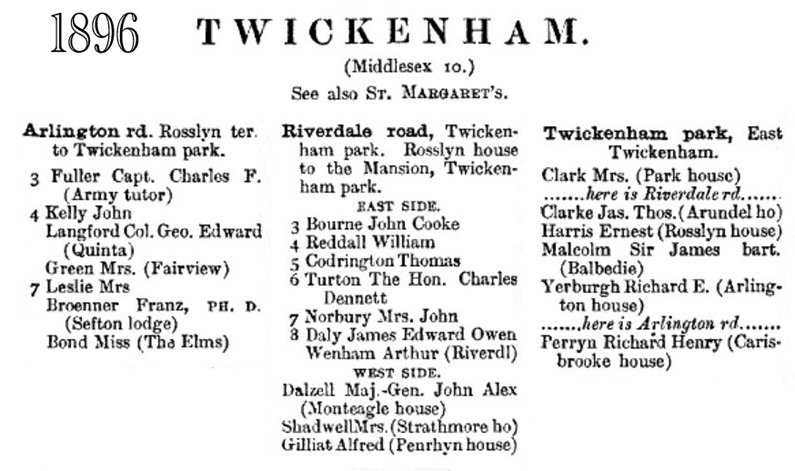 The 1896 directory shows the main residents in Twickenham Park.
Note that Rosslyn Road was called Twickenham Park at this time.
The 1907 Estate Map of Twickenham Park below dates from when the executers of Phebe Budd-Budd finally disposed of her real estate.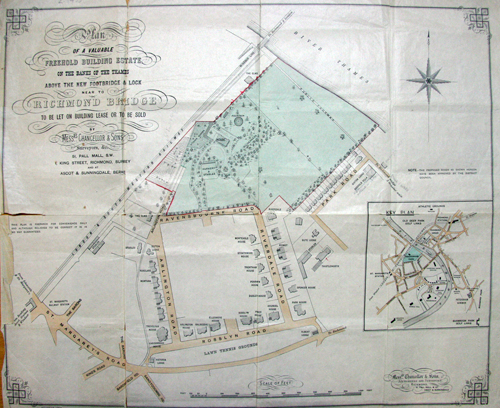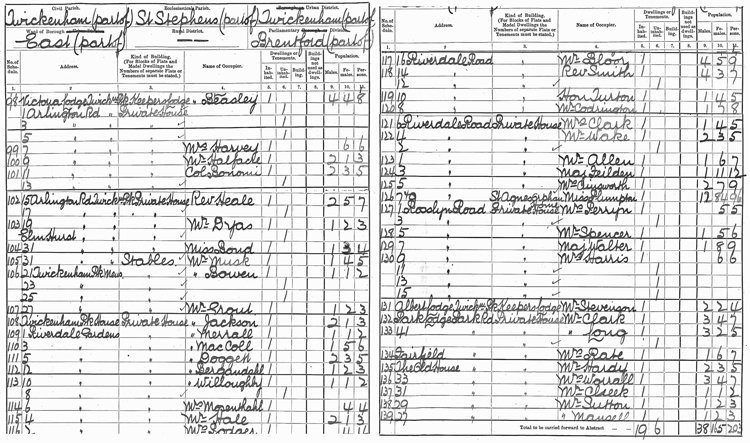 By 1911 the Census records the properties at that time.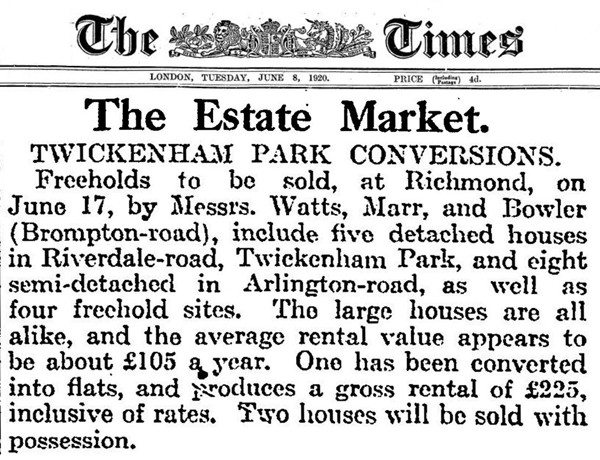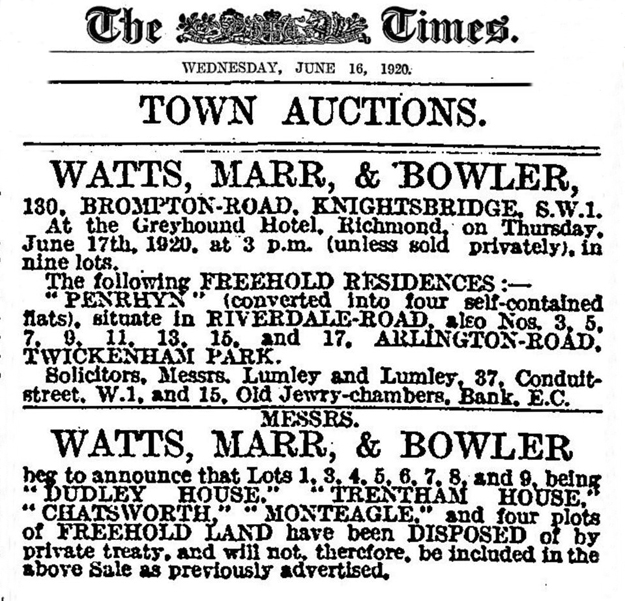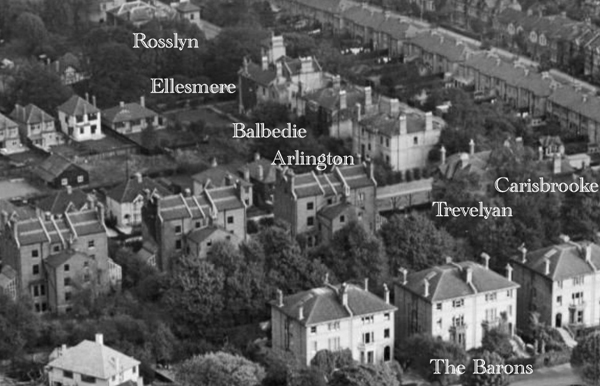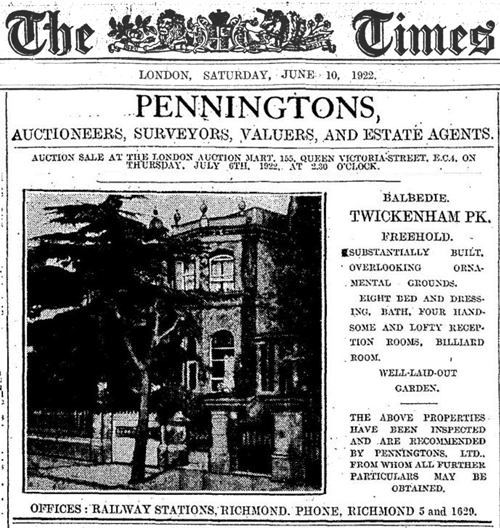 The property named Balbedie in Rosslyn Road was auctioned in 1922 and is shown below in the 1970's.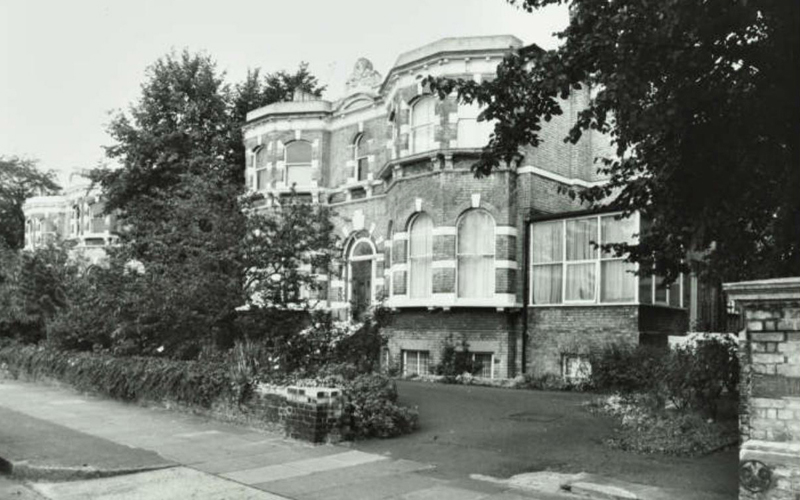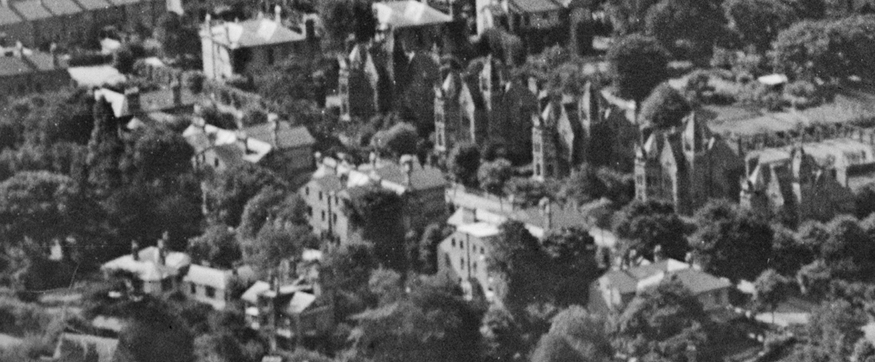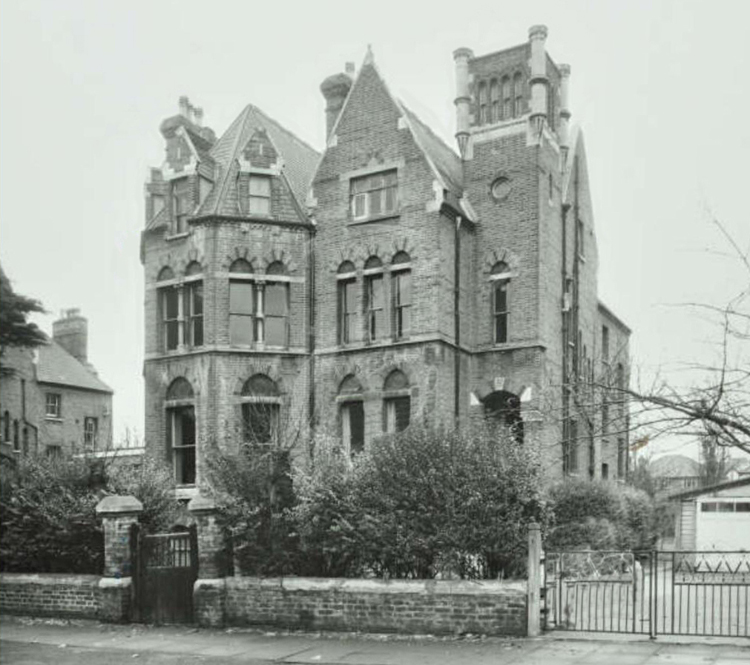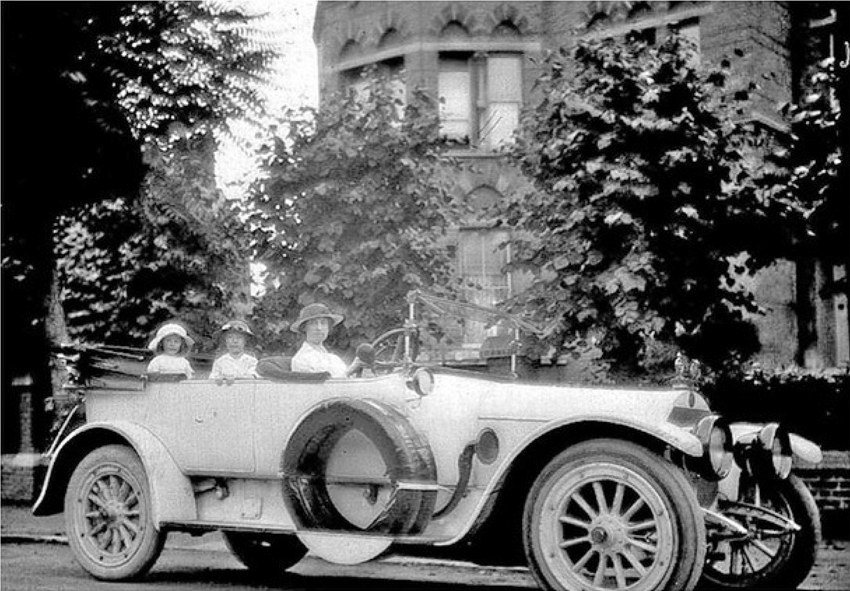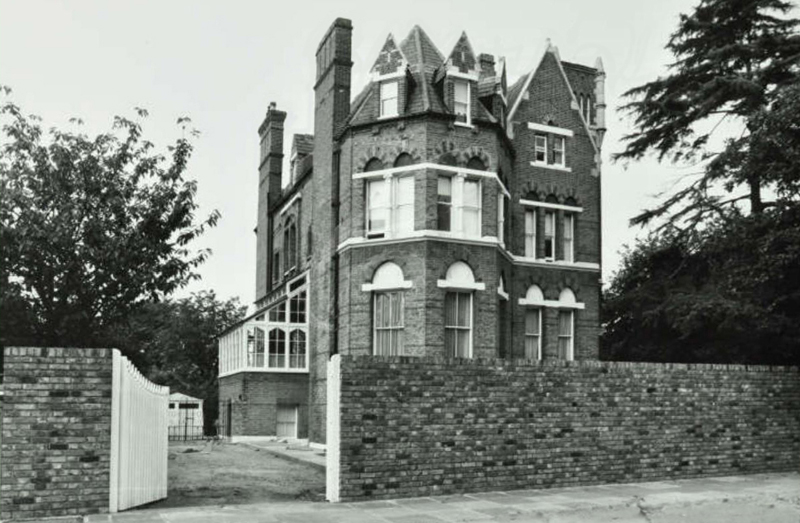 Above are two photographs of Monteagle House in Riverdale Road date from 1915 and 1970
Below is Park House which is now called Rosslyn House.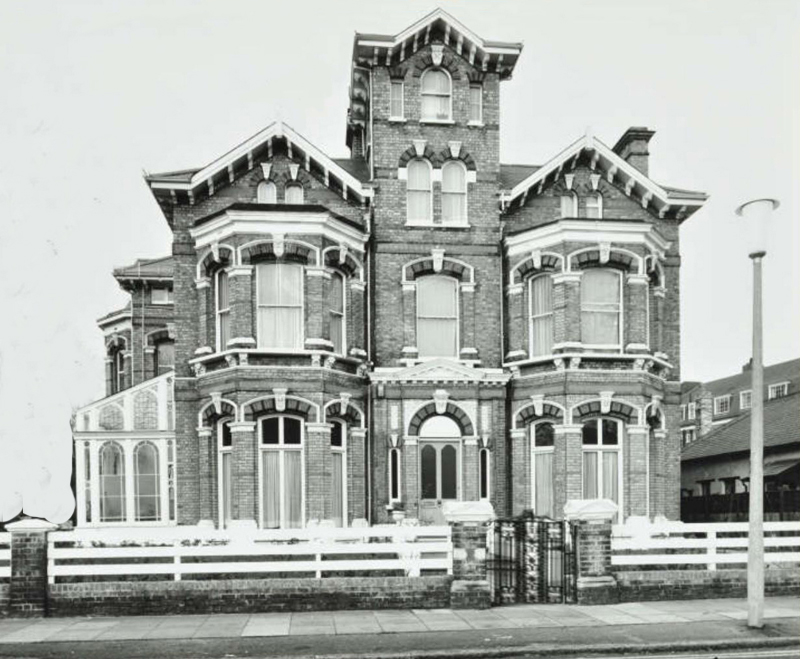 ---