Sandycombe Lodge
Twickenham Park
When Twickenham Park was purchased by the Todd family from Francis Gosling the estate also included several other properties
and parcels of land on the edge of the park. One of these was Sandycombe Lodge which had been used as a studio and home by the artist J M W Turner.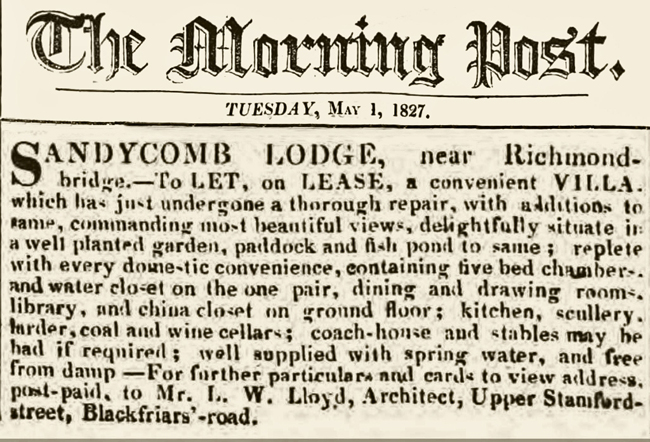 When the Todd's acquired the park they firstly built a new mansion and also a series of houses named Ailsa Park Villas.
Two new villas were also built in the area now known as Park Road.
Sandycombe Lodge was also acquired at this time and the Todd's engaged the London Architect Leonard Wild Lloyd to modernise the property.
By October 1832 Lloyd's extended lodge was being sold by auction as shown below.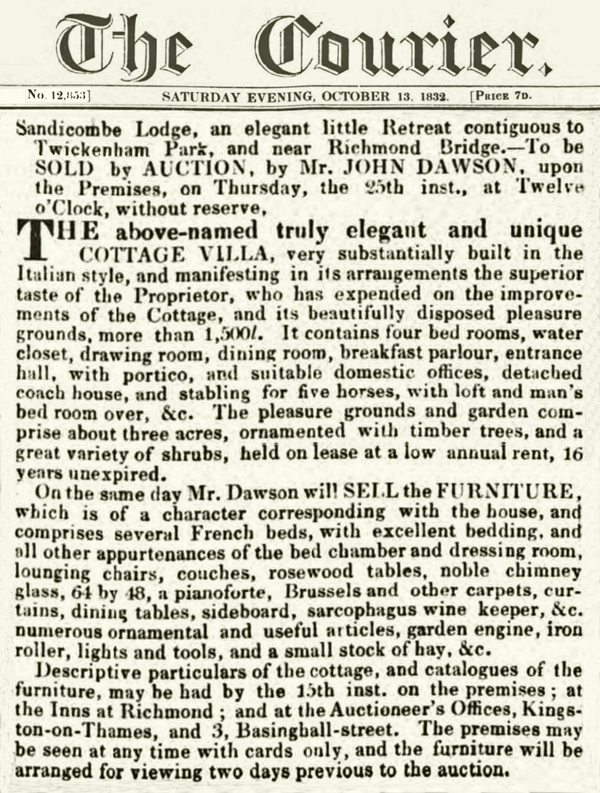 L.W. Lloyd had been commissioned to design and build the majority of the new properties being built in Twickenham Park including Todd's new mansion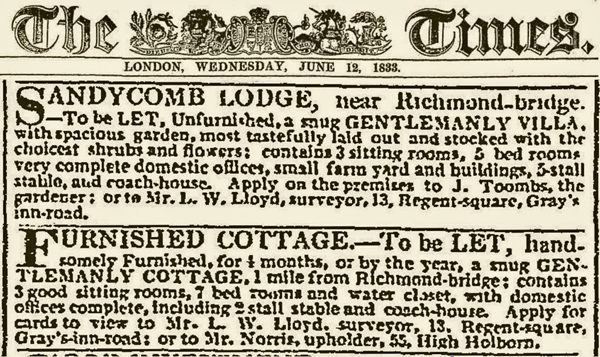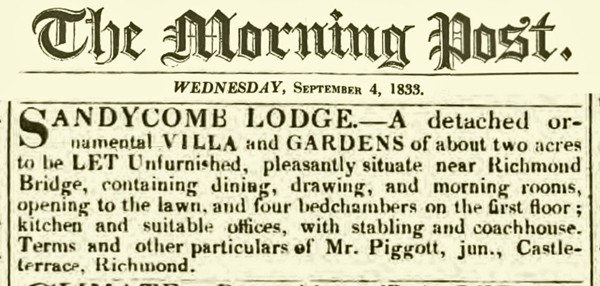 When Joseph Todd died in 1835 his estate(s) were split between his children. His daughter Lucy and her husband Rev John Downes acquired Ailsa Park Villas, and his son Thomas the Twickeham Park Estate.
His other son Joseph acquired the family home at Moulsey Park and also Sandycombe Lodge. He is listed below in 1841.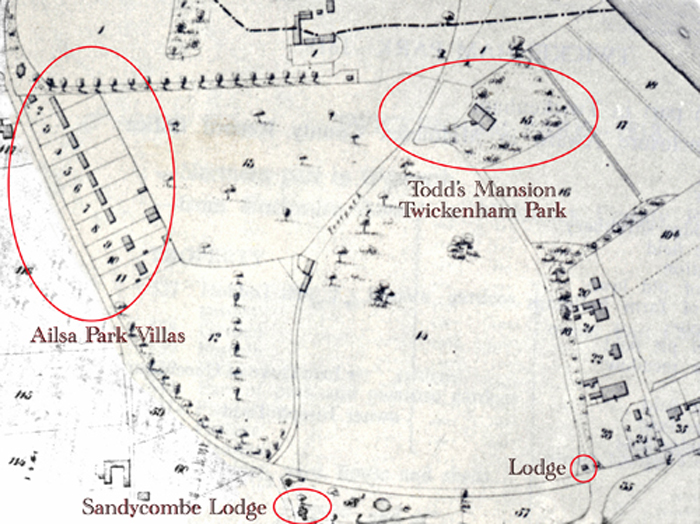 The above 1845 map shows Twickenham Park at that time. Todd's new mansion is shown top right. At this time it was accessed from the main Isleworth to Richmond road which is now called St Margarets Road
The mansion had one gate lodge, shown bottom right. Just opposite the park is Sandycombe Lodge. Ailsa Park Villas are shown top left. They occupied the area between St Margarets Railway Station and the roundabout with The Avenue present day.
The 1847 electoral register below records William Adby (previous owner of Twickenham Park), Joseph Todd of Moulsey Park, owner of Sandycombe Lodge, and George Duckett Barber Beaumont who was renting the roperty at the time.Shortly after Sandycombe Lodge was sold by Todd and the Beaumont family remainded living there for a number of years.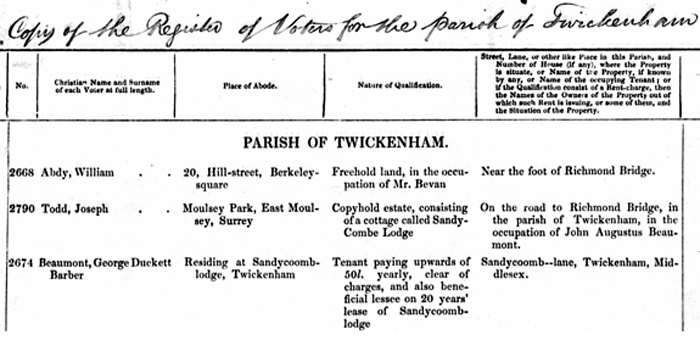 Below is an engraved view of Sandycombe Lodge by the artist W B Cooke published in 1814.
This shows the property before L W Lloyd enlarged the upper floor.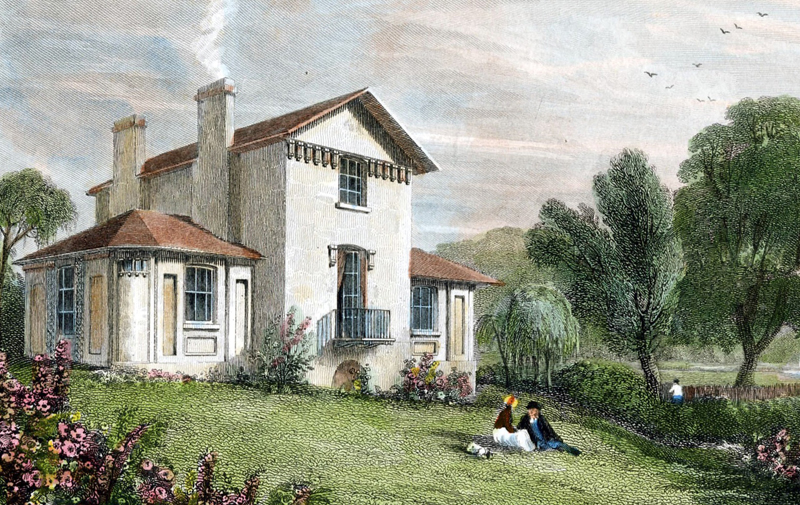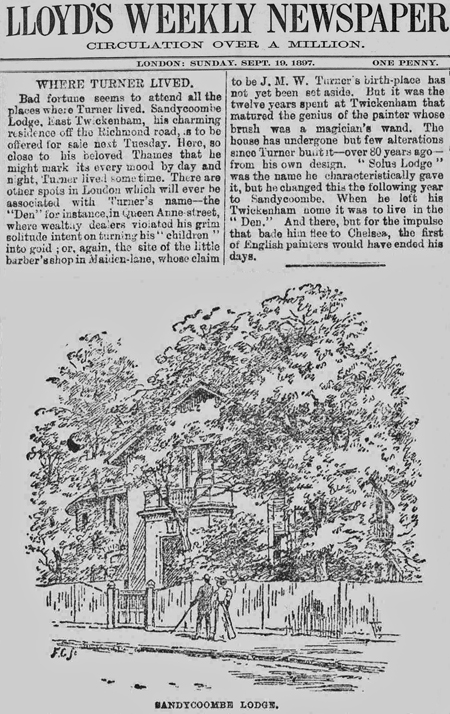 Below are two views of Sandycombe Lodge from the 1950's and 1970's.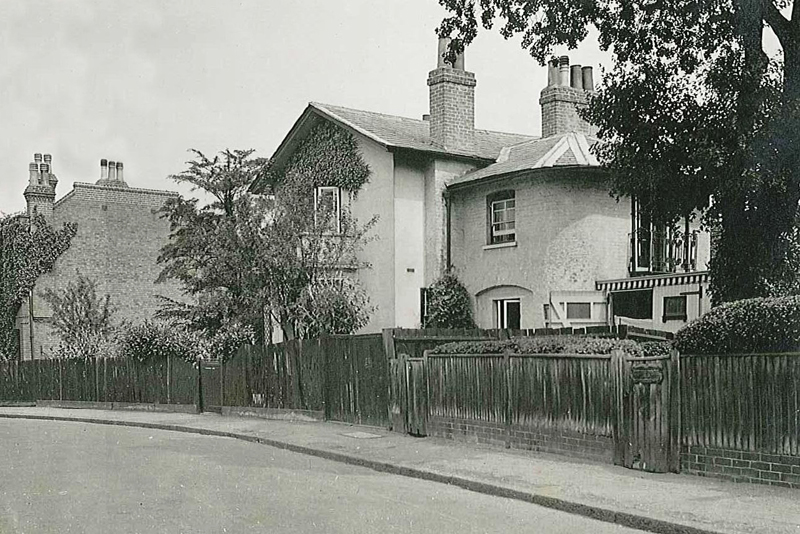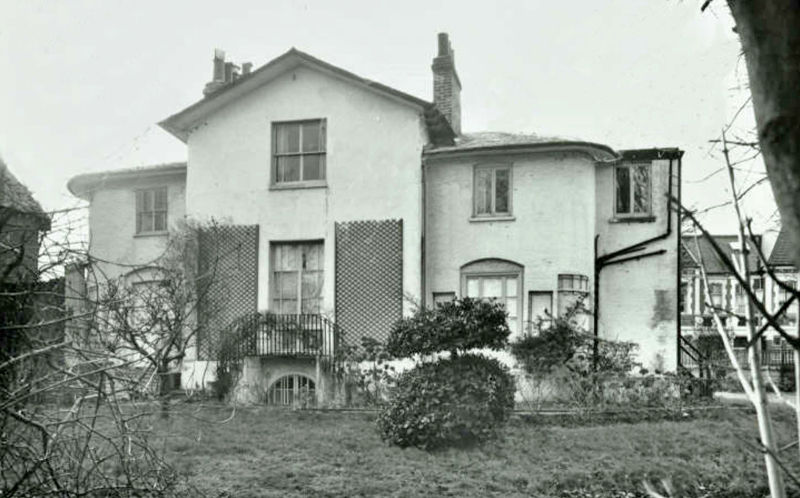 ---