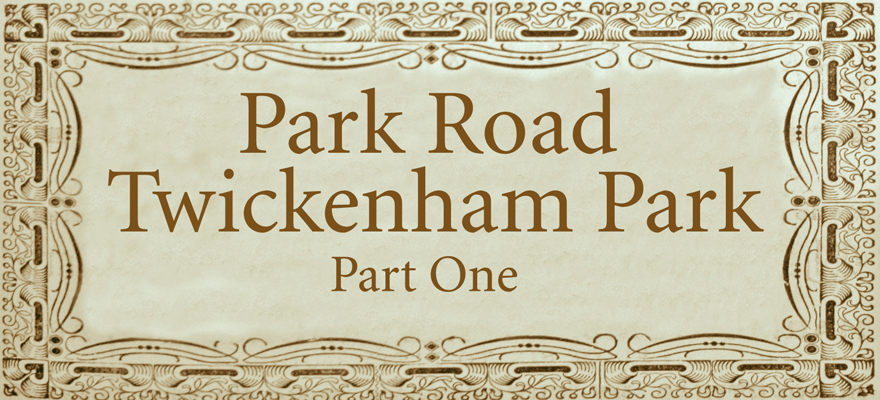 1830 – 1840 Park Road
Twickenham Park
When Twickenham Park was purchased by the Todd family from Francis Gosling the estate also included several other properties and parcels of land on the edge of the park. One of these was developed into the area known as Park Road.
Initially three Villas were built for the Richmond businessman George Topham. He employed the London architect L W Lloyd to design these properties as he was working on other properties in the immediate area at this time.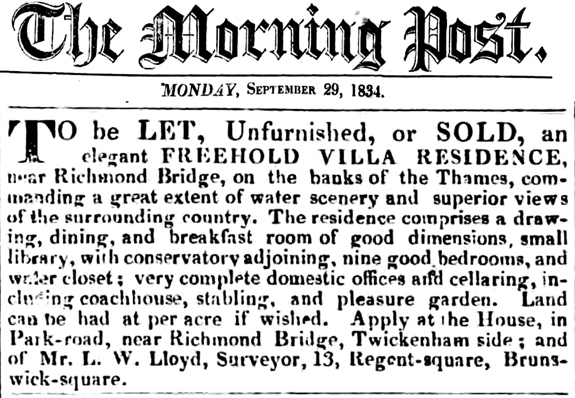 George Barret's watercolour Thames at Twickenham shows the 3 villas that were first built in Park Road.
From left to right are the properties that were later named Park Lodge, Bute Lodge and The Old House.
Notice that between Park and Bute lodges is the small original gate lodge that had just been built for the main access to Joseph Todd's new mansion in Twickenham Park.
This gate house was later named Albert Lodge.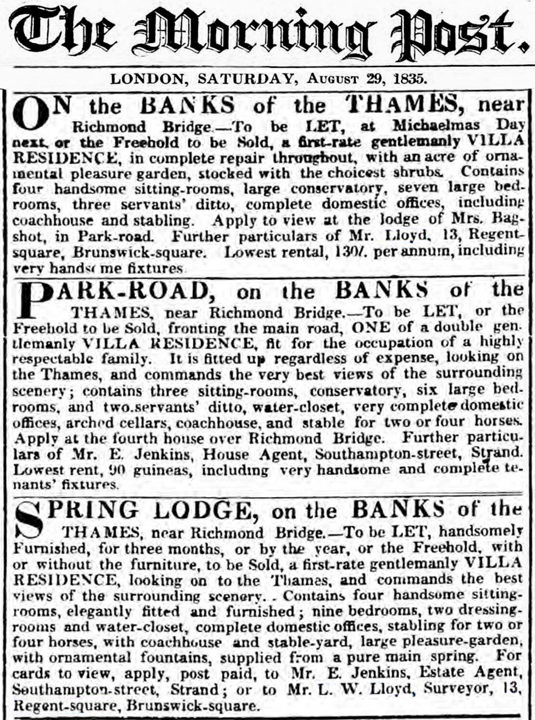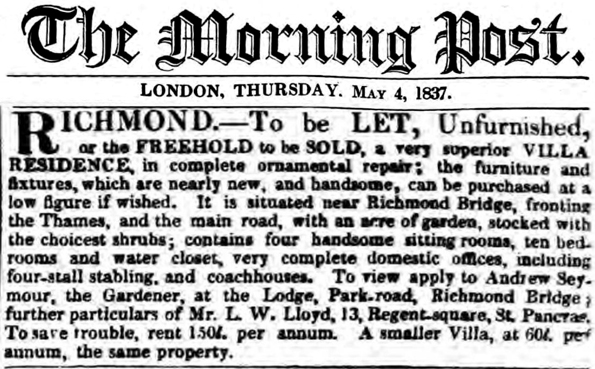 The 1837 advert above is for No.2 Park Road which was the larger of the properties L W Lloyd designed. It was later named Thistleworth.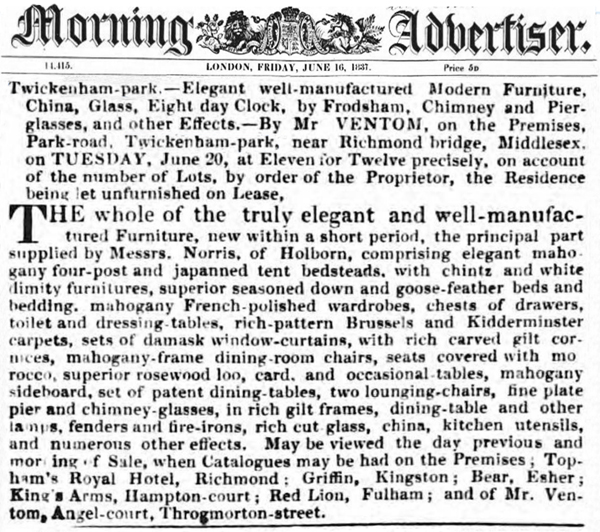 Lloyd lived here with his family and his daughter Helen is believed to have been born here in 1838.
The 1841 census below we have edited to show the residents in Park Road. Although poorly written Andrew Seymour the gardener is shown.
He lived with his family in the gate house Lodge at the junction with Richmond Road.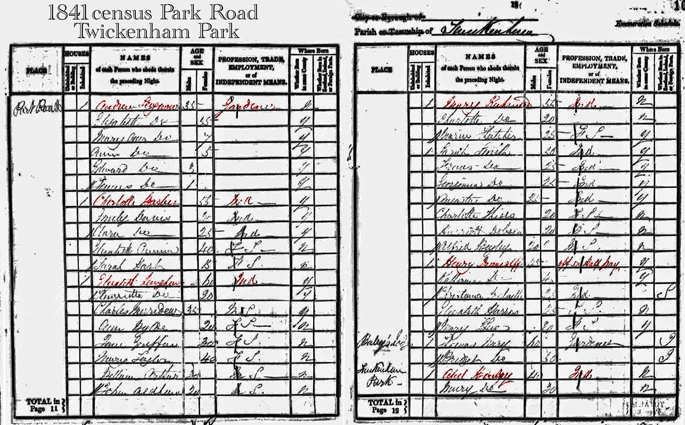 The 1845 rate book extract below lists 6 properties in Park Road formerly owned by L W Lloyd. When these properties were built they were unamed but over time acquired individual house names.

Below is an edited version of Warren's 1846 map of Twickenham showing just the Park. We have added the various property names and the known occupier or owner at that time.
It is worth noting that James Adamson Esq who owned the largest property (Thistleworth) acquired from his brother in law, the architect Leonard Wild Lloyd who had lived here when the property was built.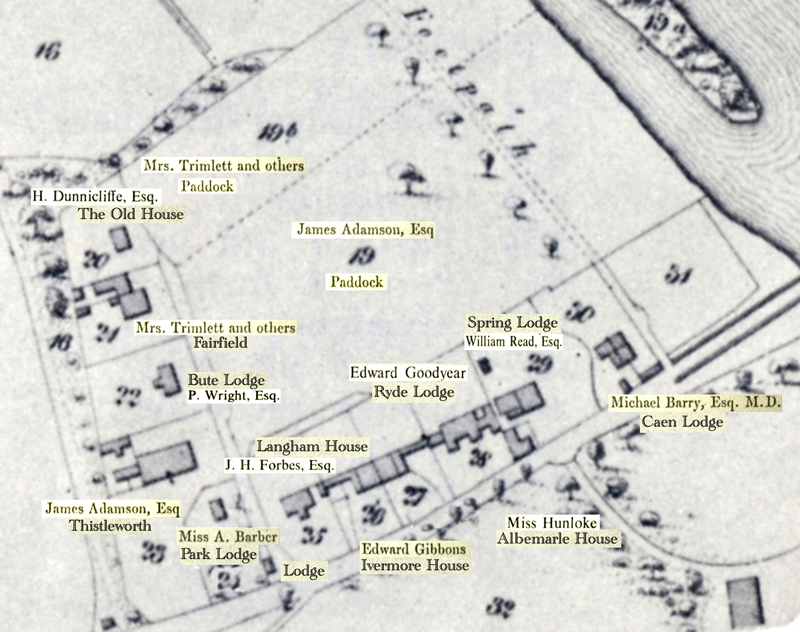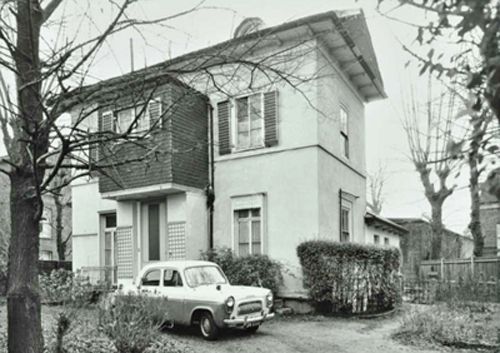 Park Lodge photographed in the 1970's.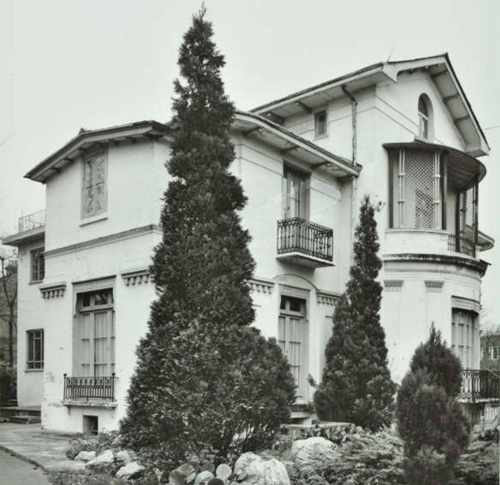 Bute Lodge photographed in the 1970's and present day.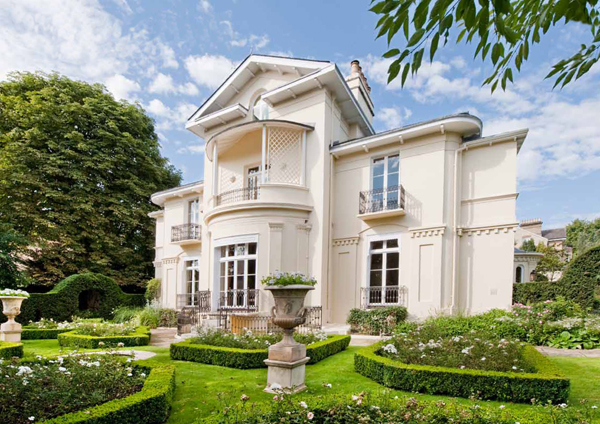 ---
The Thames at Twickenham
1824
George Barret Jnr (1767-1842)
George was the son of the celebrated landscape painter George Barret (1732-84), a founder member
of the Royal Academy, established in 1769.

His 'Thames at Twickenham' depicts the stretch of river near Duck's Walk. Park Lodge, situated on the left still stands, as does Bute Lodge in the centre of the painting. The house on the right was demolished in 1927 and replaced in the 1930s by old House Gardens.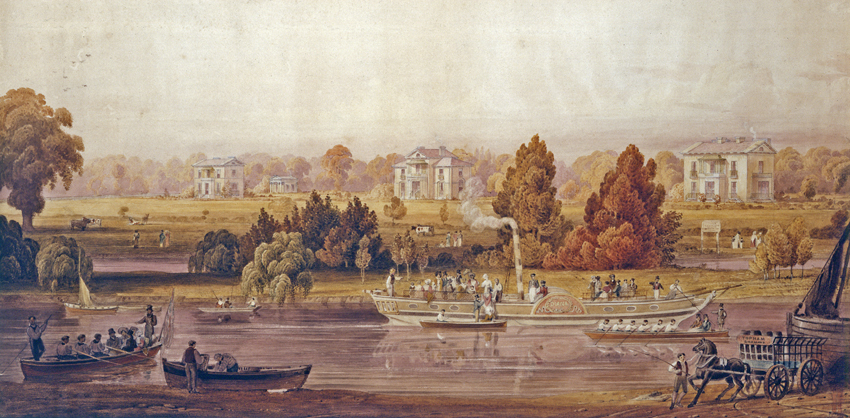 The painting also shows the Steam Packet 'Diana' which was a regular visitor to this area as shown below.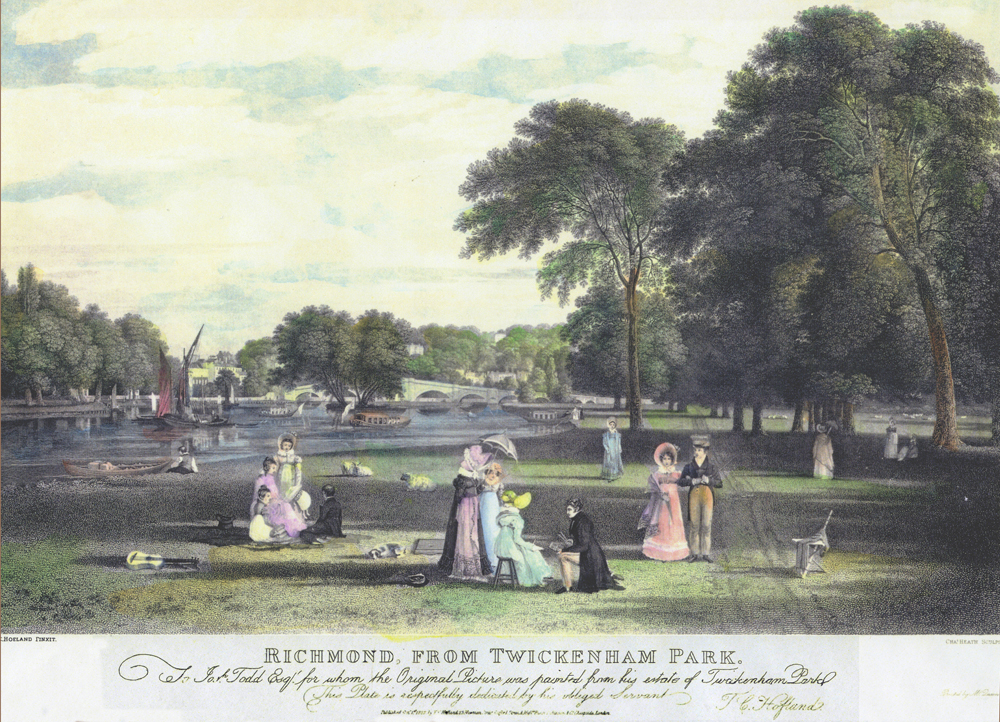 ---