1830 – 1930s Richmond Road
Twickenham Park
From the early 1830's the land in Twickenham Park adjascent to the Richmond Road, and below Richmond Bridge was sold for developement.
A series of villas were then built along Richmond Road. When crossing Richmond Bridge these properties ran along the right hand side of the road in the direction of Twickenham
Caen Lodge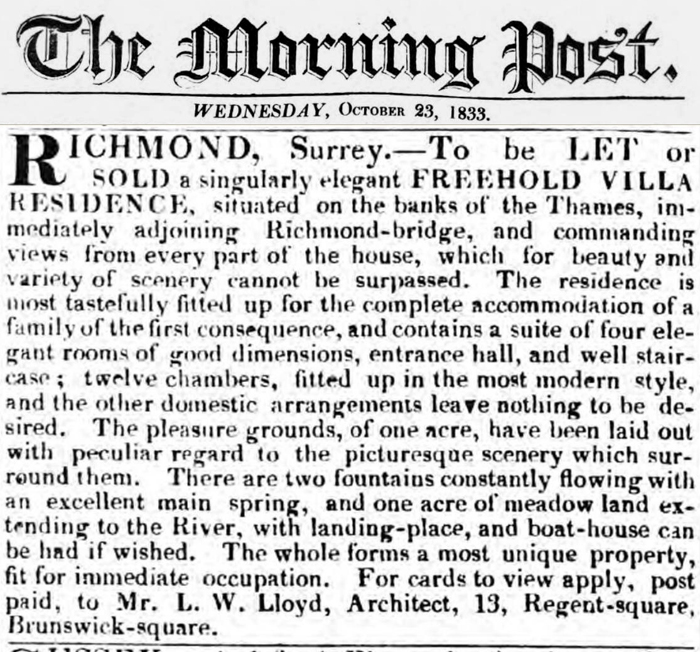 The first property built was Caen Lodge which is shown in an old engraving. The villa was later known as Bertie House and later Willoughby House which is it's current name.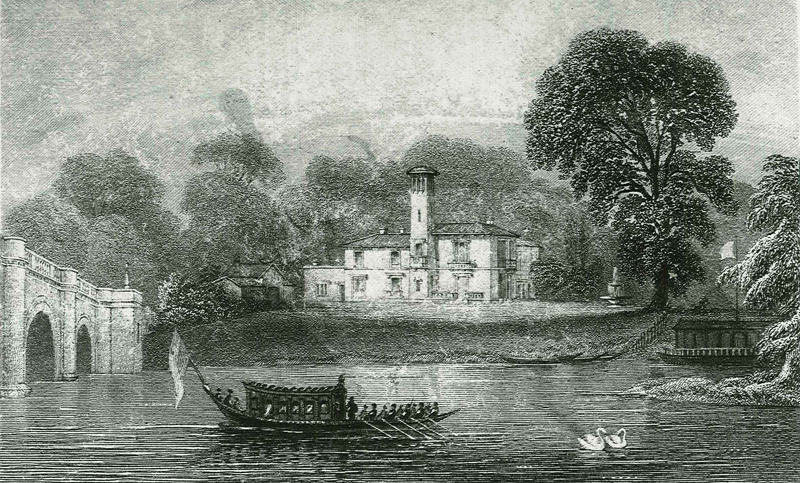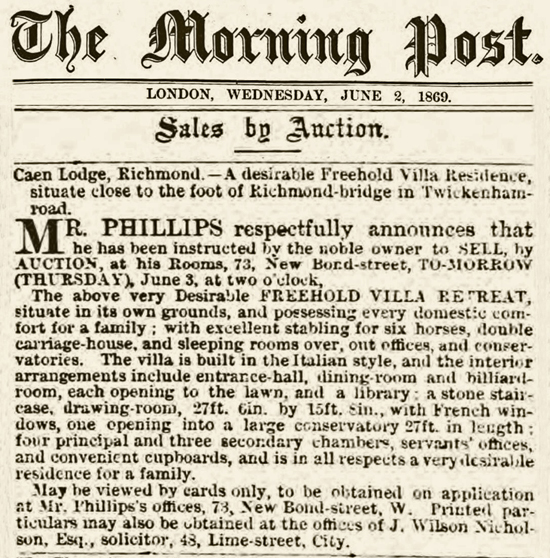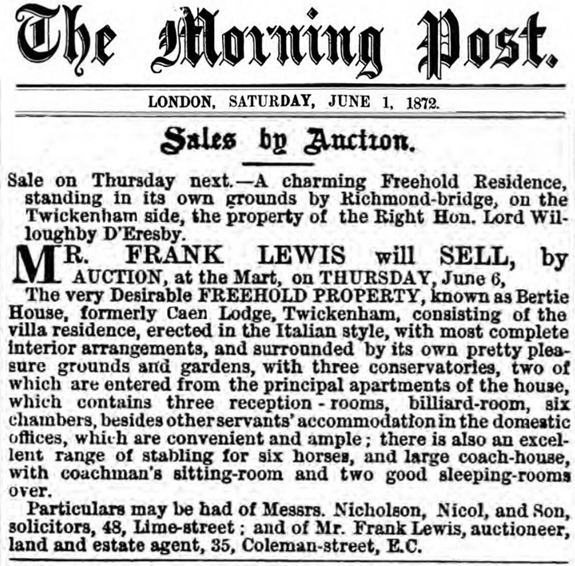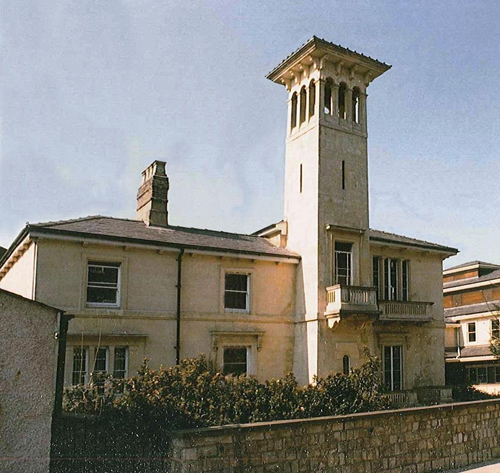 ---
Spring Lodge
The second property built around 1830 was named Spring Lodge which survived until around 1915 when the Villa was demolished and the land redeveloped for shops.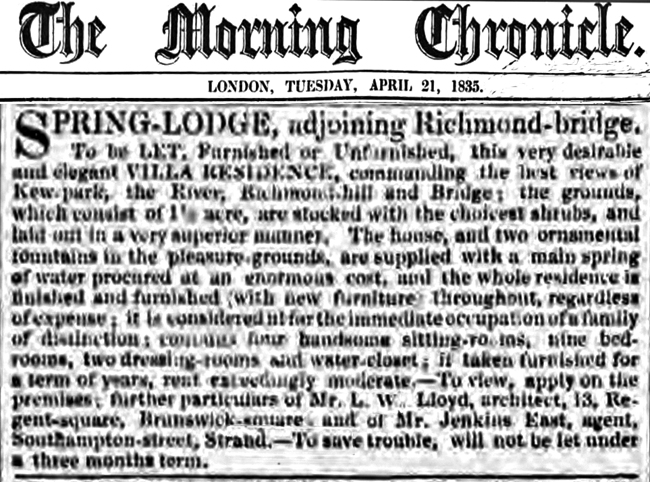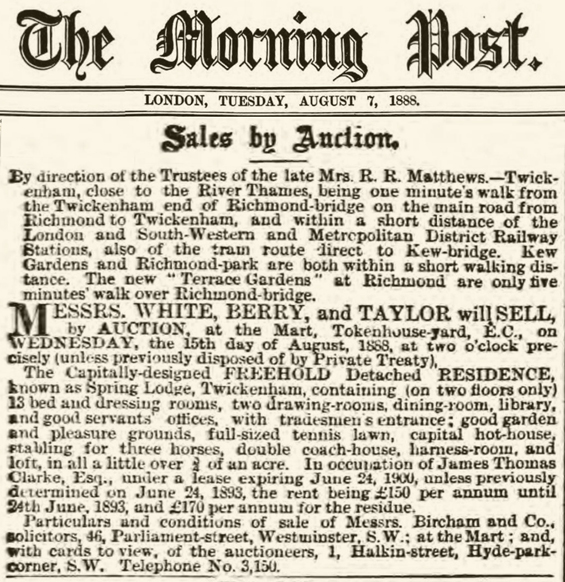 ---
Ryde Lodge
The third property was known initially as 3 Richmond Road. In the late 1860's a retired jeweller named Samuel Oliver Pierce and his family moved into the property from their home in Kilburn North London.
Interestingly the Kilburn property was named Ryde Lodge, and the Pierce's transfered the name when they moved to Twickenham. The building still survives today and is called Ryde House.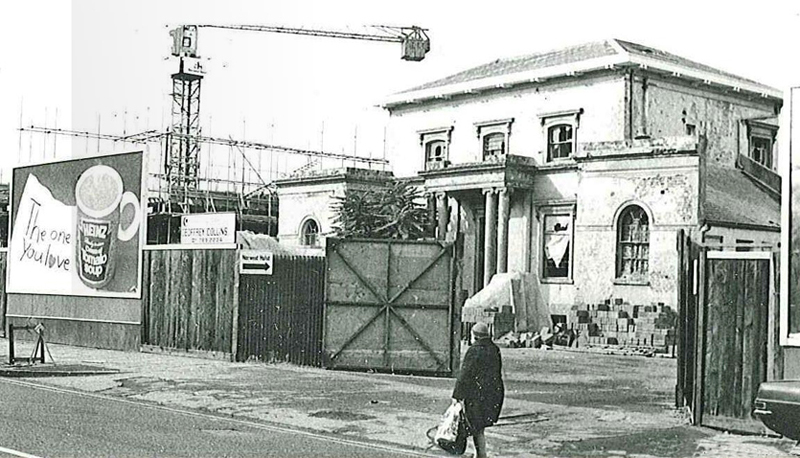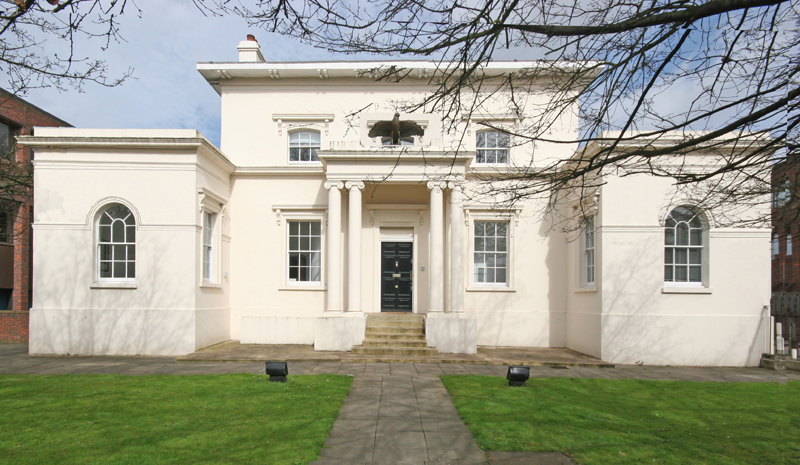 ---
Richmond Road late 19th century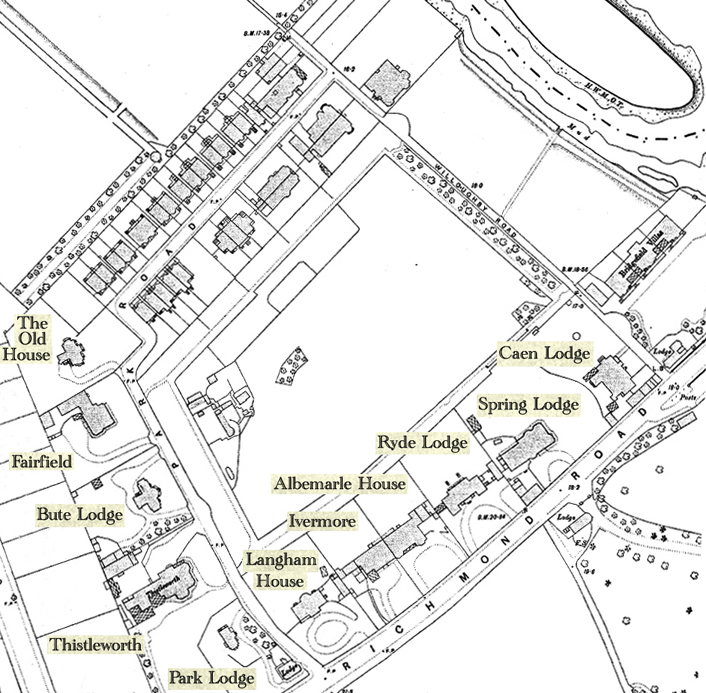 Above is an 1894 map with property names that we have added. All the properties in this section of Richmond road were again designed by the London Architect Leonard Wild Lloyd during the 1830's.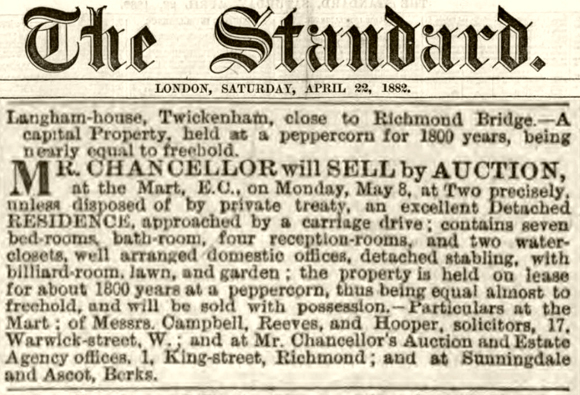 ---
Richmond Road early 20th century

Following construction of Caen, Spring, and Ryde Lodges L W Lloyd designed Albermarle, Ivermore, and Langham House, which was on the corner with Park Road.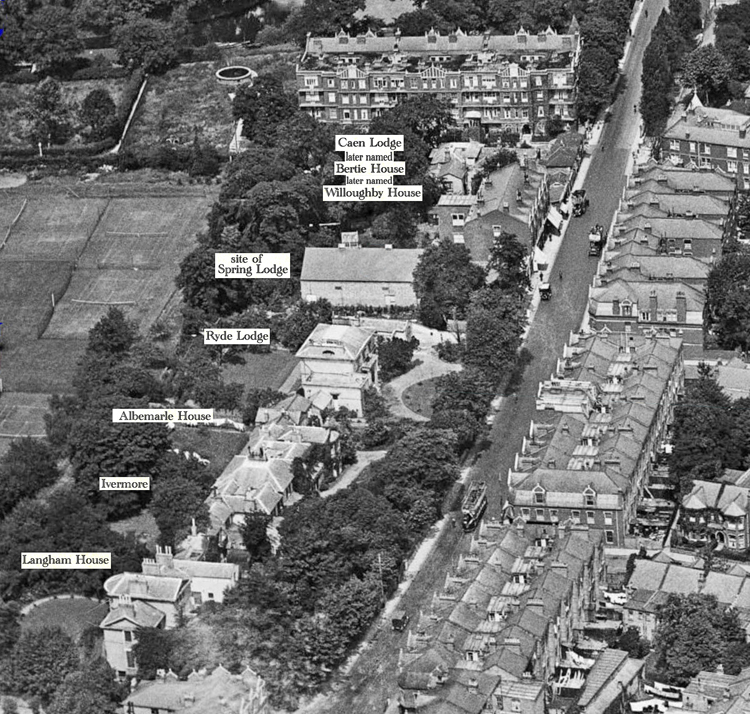 A 1920's aerial view of Richmond Road looking towards Richmond Bridge. We have named the properties still surviving at this time.
The maps below illustrate the changes to this section of Richmond Road between 1913 and 1935. Spring Lodge had been demolished and replaced by the Gaiety Picture Theatre by 1915. The Cinema was converted to a billiard hall by 1930 and the shell of the building still survives present day as offices called Richmond Bridge House.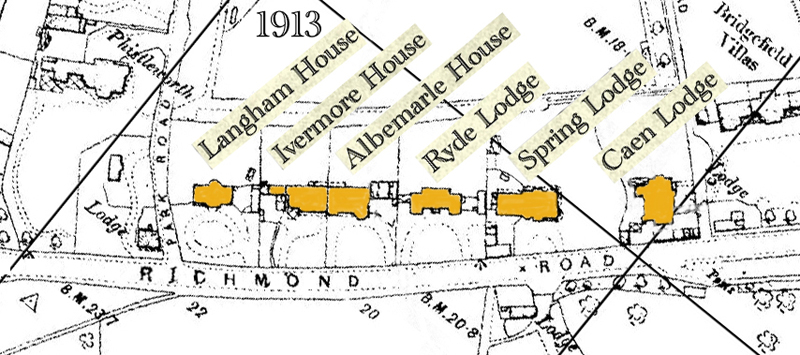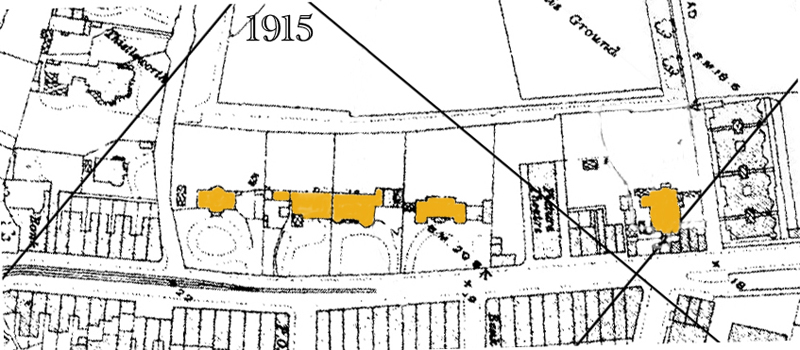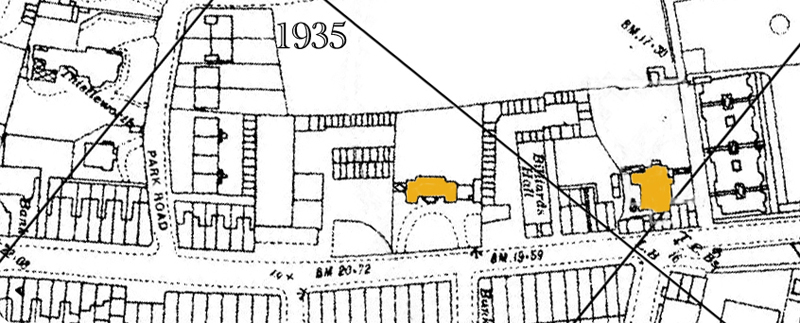 By 1935 only Willoughby House and Ryde House had survived. Shops have replaced all the other properties.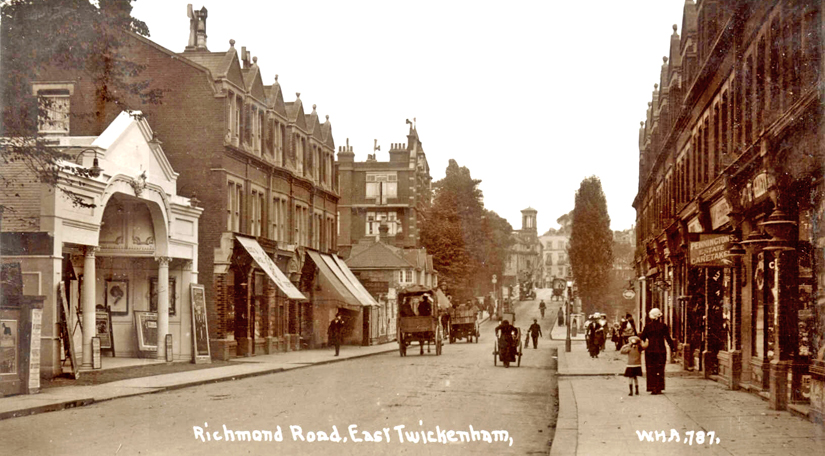 1915 postcard showing Richmond Road towards the bridge. Gaiety Cinema on left.
Below another early 1920's aerial view.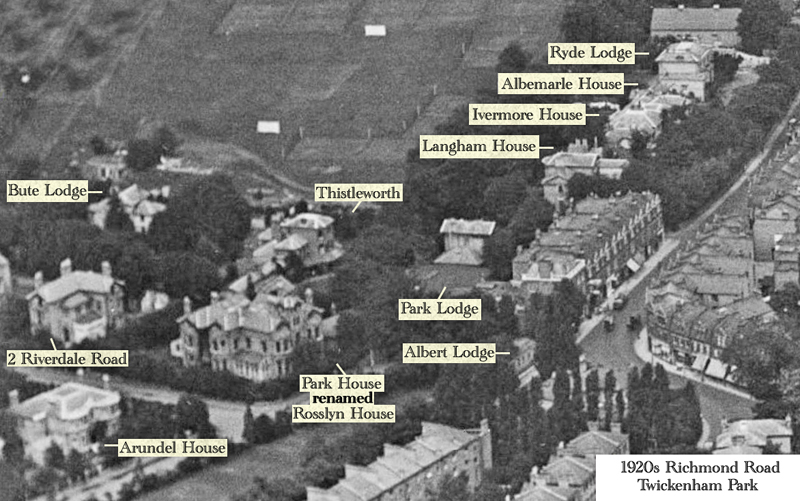 ---